The Hot Springs, NC
Welcome Center & Tourism Association
Newsletter
Our Newsletter is sent seasonally, keeping visitors, businesses and community abreast of events, attractions, and things to do in and around Hot Springs, NC!
Find out more at the Welcome Center located in
the heart of downtown at 106 Bridge Street, across from the Post Office.
Subscribe to the Hot Springs Newsletter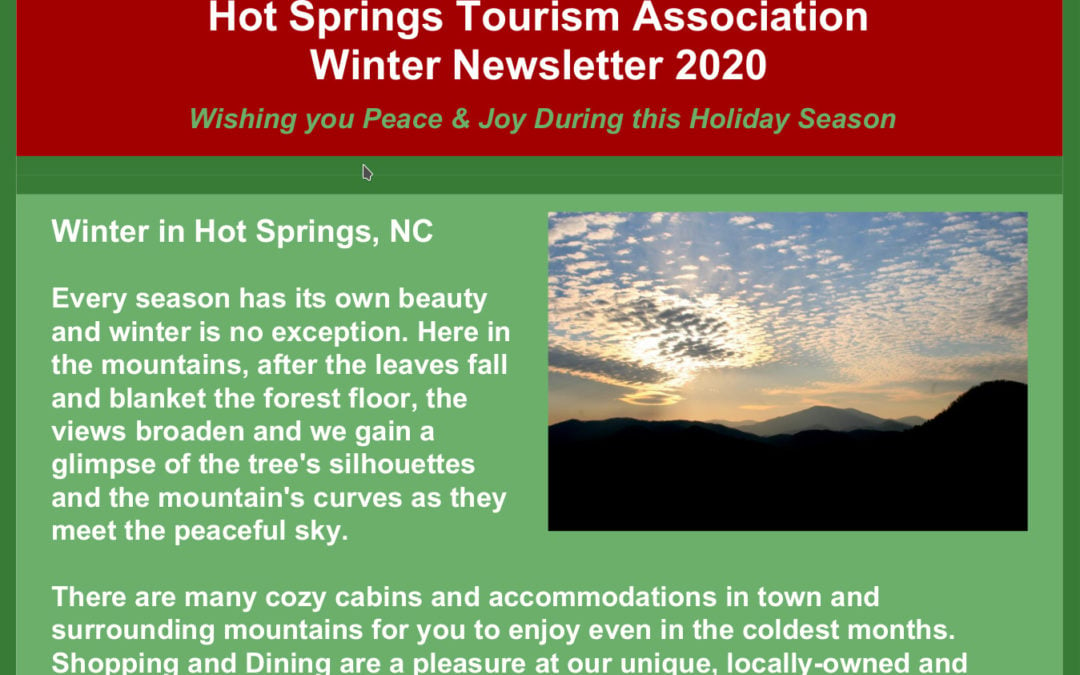 Every season has its own beauty and winter is no exception. Here in the mountains, after the leaves fall and blanket the forest floor, the views broaden and we gain a glimpse of the tree's silhouettes and the mountain's curves as they meet the peaceful sky.
read more
Things to do in Hot Springs

Hot Springs, NC residents & visitors join the county in the BioBlitz documenting 1150 species in 2 weeks! Working together with experts, a major biological inventory of Madison County was made. Hot Springs, NC — Madison Natural Heritage, a natural history program...