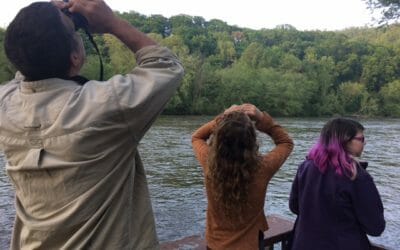 Birding in and around Hot Springs is incredible due to our diverse habitats and elevations.  Getting outside and quietly looking and listening for these colorful creatures can connect us to nature and create a profound sense of inner peace. Indeed, birdwatching...
Follow our Facebook Page!
Hot Springs has a wide range of lodging from campsites, hostels and bed and breakfasts to hotels, private cabins, vacation homes and spa style boarding.

Appalachian Trail Town When people think of hiking in Hot Springs, NC, their first thought is of the Appalachian Trail.  Hot Springs is the only North Carolina town where the AT passes directly through the heart of downtown.  Visitors from all over the world travel...
Hot Springs has a wide range of activities and events from exploring the Appalachian Trail and floating the French Broad River to live music festivals and the mineral springs themselves!
Search the Hot Springs Business Directory