Hot Springs – N.C. Mountain Heritage Trout Water Town
Spring Creek
Hot Springs is a high mountain valley at the intersection of Spring Creek and the French Broad River. Spring Creek, which runs straight through Hot Springs, is a designated N.C. Mountain Heritage Trout Water, which makes Hot Springs a designated N.C. Mountain Heritage Trout Water Town. The creek is stocked abundantly six times a year with Brown, Brook, and Rainbow Trout. (Even if you don't have waders you can fish right off of the Red Bridge.)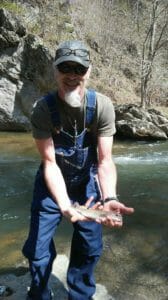 The French Broad River, the third oldest river in the world, also runs along Hot Springs. In the 1970s, the NC Wildlife Commission put smallmouth bass and some fingerling muskies into the French Broad River. These fish flourished and at one time, you could easily catch 30 smallmouth bass of the 5-6 pound size in one day if you fished in early fall. Other fish in abundance are catfish and muskie. You can wade in at many points throughout the county. The river boasts one of the premium smallmouth bass fisheries in North Carolina and is ranked as one of N.C.'s top four best rivers for smallmouth bass.
Big Laurel and Shelton Laurel
Two other N.C. Mountain Heritage Trout Waters, the Big Laurel and Shelton Laurel Creeks, are just five miles out of town. Hickey Fork Creek (a small tributary of Shelton Laurel Creek) has a rare native (rather than stocked) population of beautiful Brook Trout that make for a one of a kind catch.
This remarkable confluence of world class creeks, streams, and rivers creates an unparalleled outdoor and fly fishing experience.
Check out our blog posts for tips and tricks about fishing the French Broad River!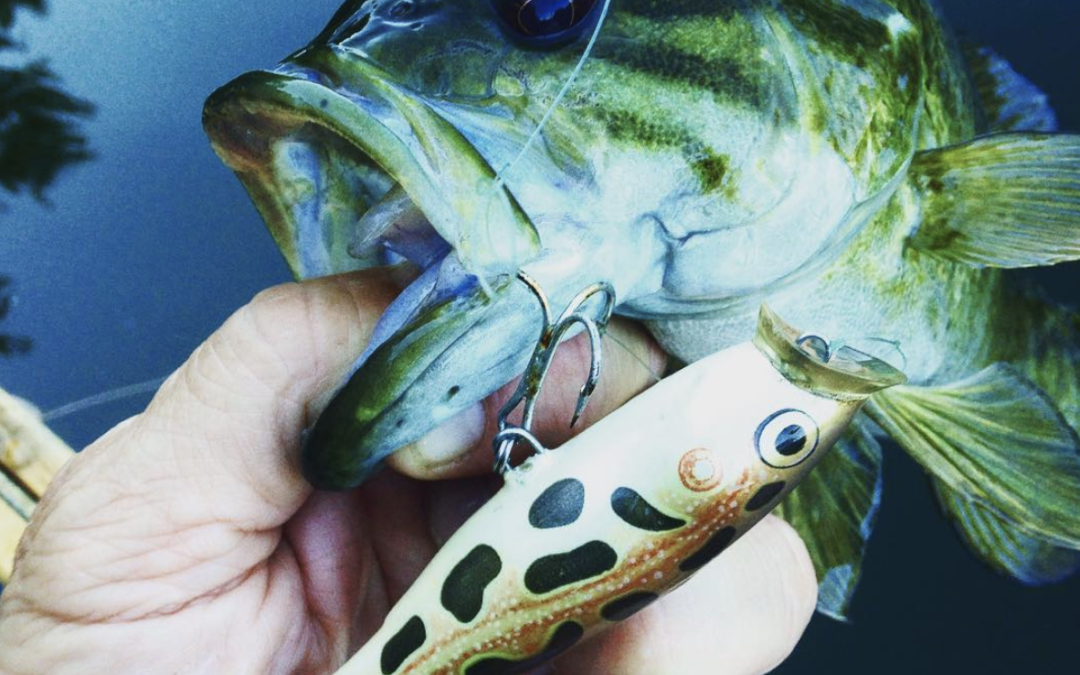 Hot Springs, North Carolina is well known for its naturally warm healing waters, the rugged scenery and the Appalachian Trail, the many hiking trails in the area and wonderful fine dining. Yet one of the best opportunities in Hot Springs, and the least known is the...