FIREWORKS ARE STILL TO BE DECIDED FOR 2021.  LOOK FOR UPDATES THE FIRST WEEK OF MAY.
Our spectacular fireworks display happens on the grounds of the Hot Springs Resort & Spa.  Folks come early to enjoy the shops, restaurants and street vendors in town, and stay late to dance in the street to live music on  N. Andrews Ave.
The Town of Hot Springs and local Fire Department join forces for the annual patriotic display which can be viewed from the historic downtown, or from romantic lookouts surrounding Hot Springs.
Consider making Hot Springs, NC a part of your summer holiday!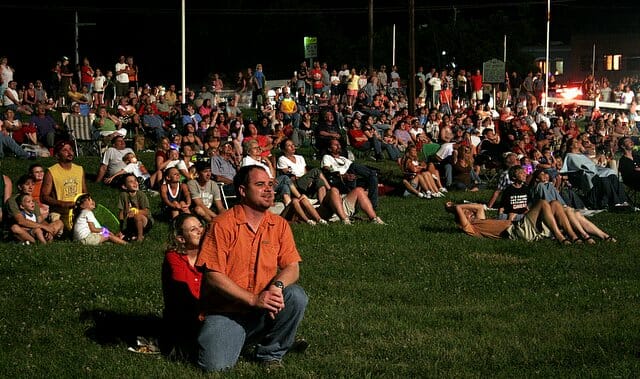 Hot Springs, NC residents & visitors join the county in the BioBlitz documenting 1150 species in 2 weeks! Working together with experts, a major biological inventory of Madison County was made. Hot Springs, NC — Madison Natural Heritage, a natural history program...