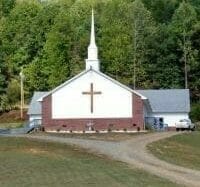 A friendly, open-door church that welcomes all who wish to worship with us! We are a full gospel church that believes in lively worship with a focus on the Word of God.

Pastor-James White
Worship Times:
Sunday School 10:00 am
Sunday Worship 11:00 am
Sunday Evening Worship 6:00 pm
Wednesday Evening Worship 7:00 pm

All Are Welcome!
Directions from the Hot Springs Post office (downtown/Bridge St.) make a right onto Hwy 25/70 at the BP Station. Follow Hwy 25/70 for 3.7 miles and find Solid Rock on the right of 25/70